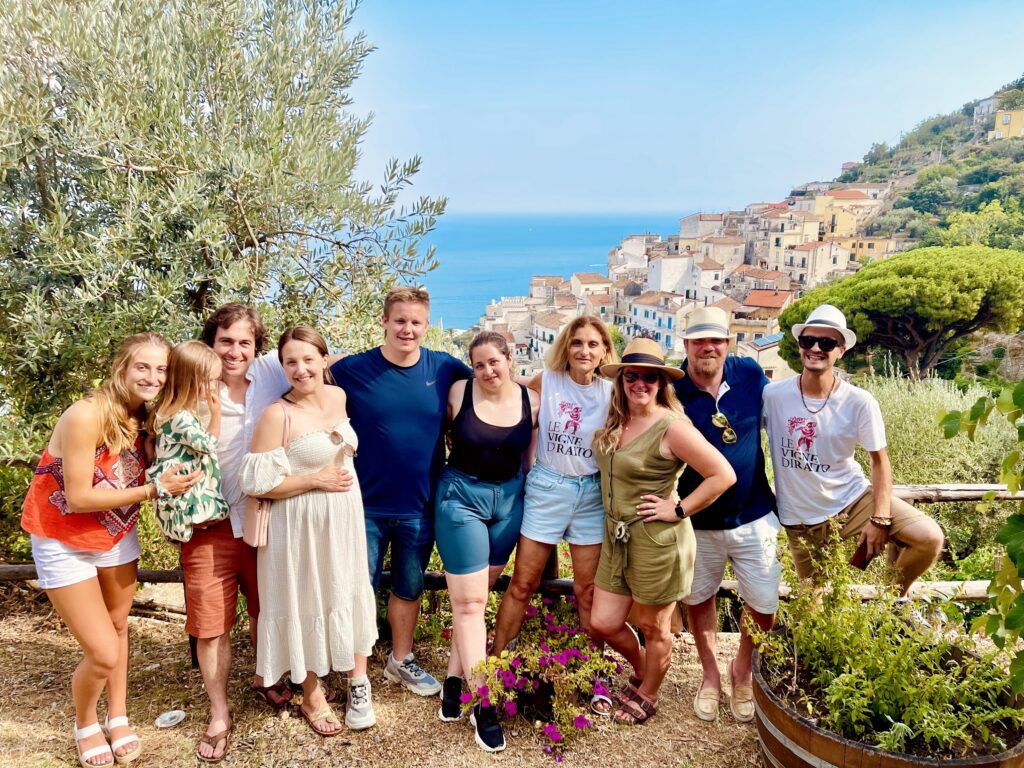 Length: 2,5 hours approximately.
The tour starts at 11:30 AM or 5:30 PM (depending on the season). Guided tour through the cellar, the vineyards of Aglianico and Piedirosso vines, and the lemon grove. Stopover on one of our panoramic terraces or at the cellar, tasting our rosé wine Vitamenia and our red wine Ragis paired with dishes of local delicacies. Some sort of a quick, light brunch introducing guests to Italian culture, wine and winemaking 101.


Length: 3 and a half hours approximately.​
The tour starts at 11:30 AM or 5:30 PM (depending on the season). After the tour, guests sit on our private terrace, and it's a day filled with fun, informative tips on wine, wine tasting, and an abundancy of home-cooked Italian food. This is in no way a commercial vineyard: when you enter here, you are welcomed into our home and family. The bottles are opened specifically: no already-open ones are used for this option. The Menù varies depending on the availability of seasonal products. If the guests have no preferences, it can be mixed. At the time of booking, please tell which is your choice and report if you have allergies and/or intolerances to certain foods.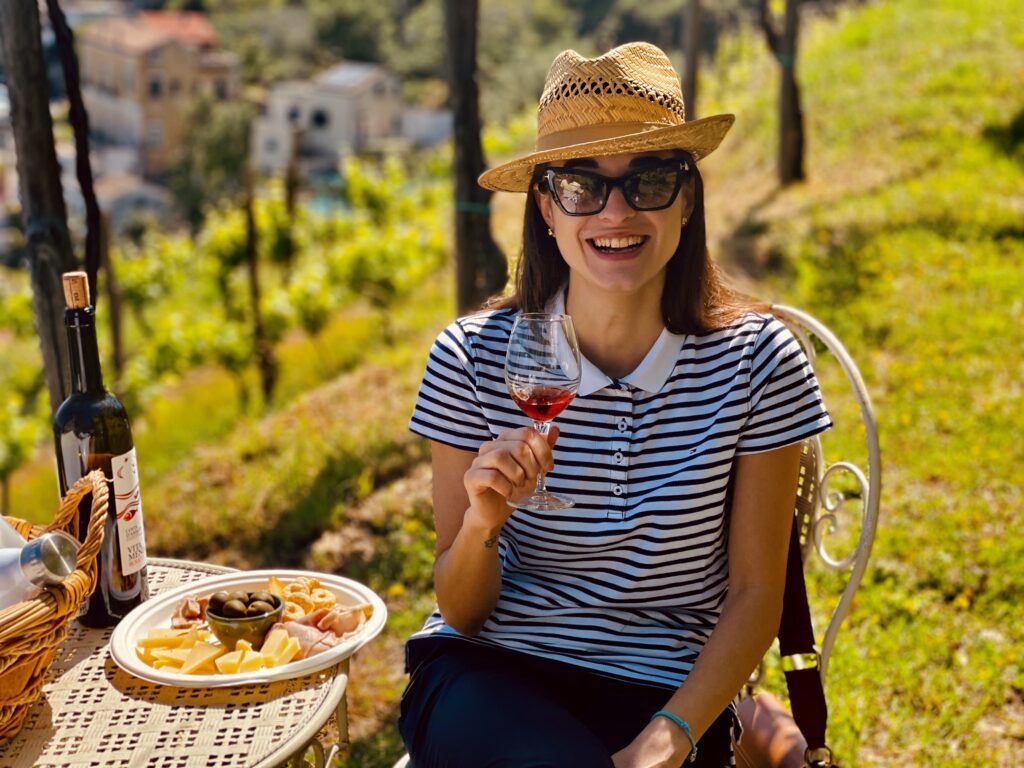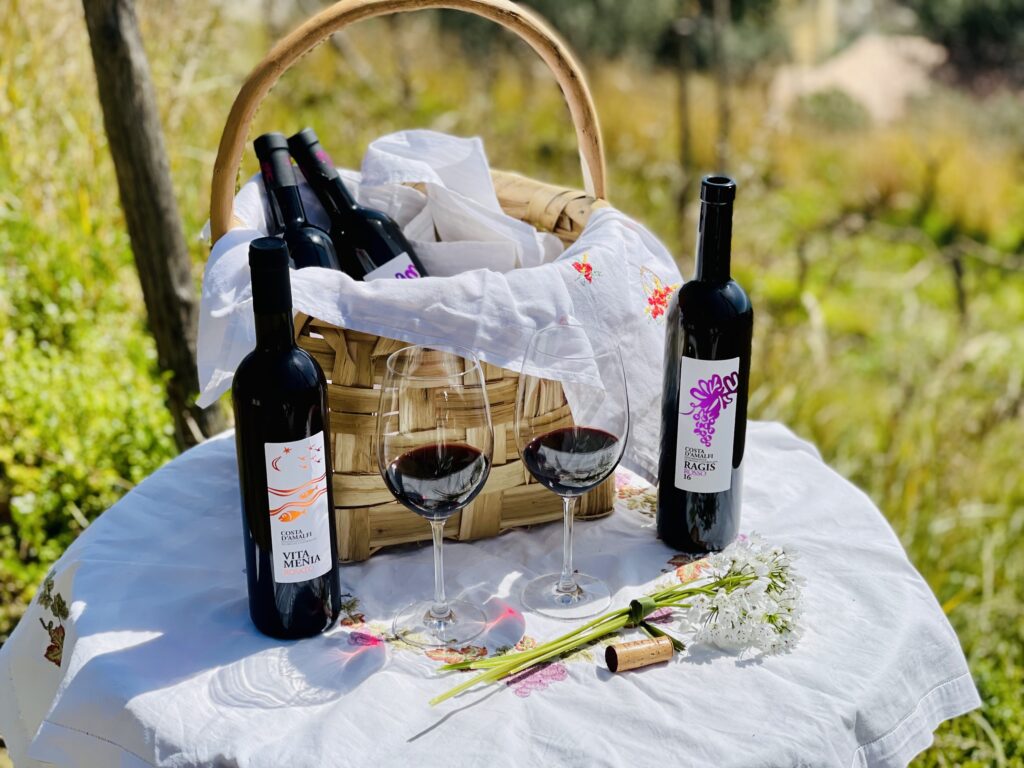 Length: Starting time to be agreed upon.
If you're just looking for some carefree nature-immersed relax, we've arranged a few panoramic picnic areas that will guarantee social distancing and some privacy. Upon arrival, after a brief introduction (not the whole wine tour), you'll be given a basket with wine and food, and will be able to freely walk around and decide where to stop.
– The basket: cold cuts, cheese, crackers or croutons; stuffed panini; fresh or pickled vegetables; portions of homemade dessert; 1 bottle of our wine every two persons, glasses; tablecloth, cutlery; water.

Length: 4 hours approximately.
The tour starts at 10:00 AM. Guests are welcomed in the chef's kitchen, where, after a short the wine tour (see above), they will caringly and friendly be led in a personal and hands-on interesting discovery of tips and secrets of an Italian meal cooking, preparing delicious classics like eggplant parm/aubergine lasagna, homemade pasta, meatballs, pizza croquettes, Caprese chocolate cake and more… A specific menu can be agreed upon with the guests. The class, throughout which wine will be generously poured and appetizers prepared and served, will end in a meal consisting in what the chef and guests will have both been cooking in a fun, cozy, and friends-get-together-atmosphere morning.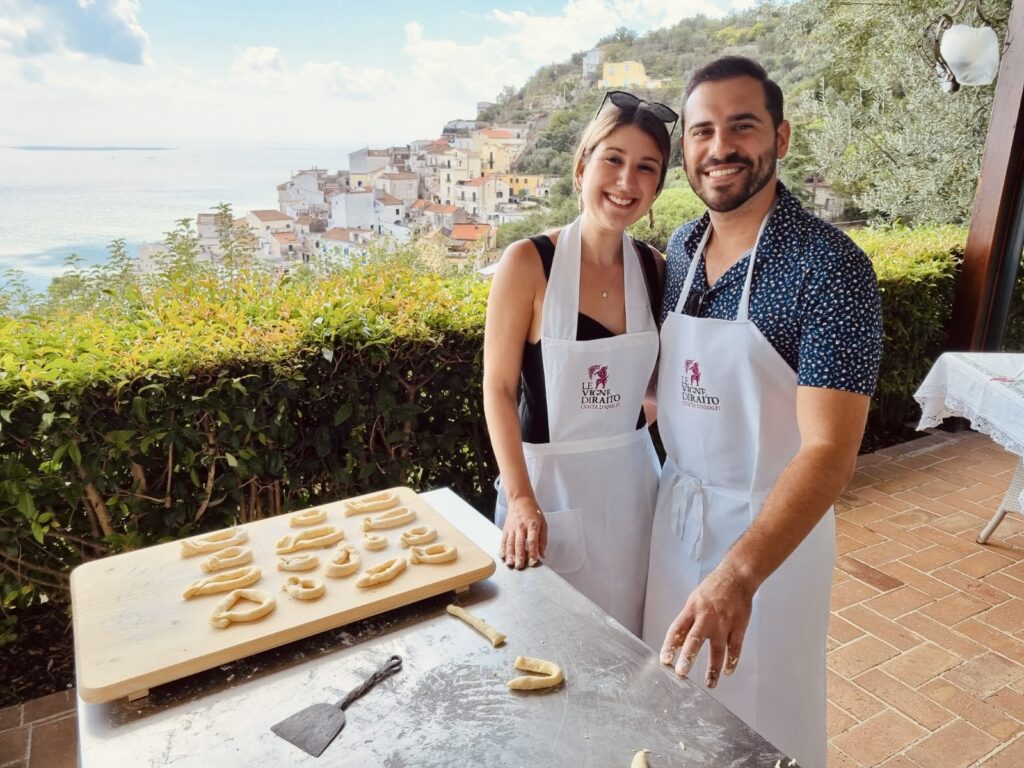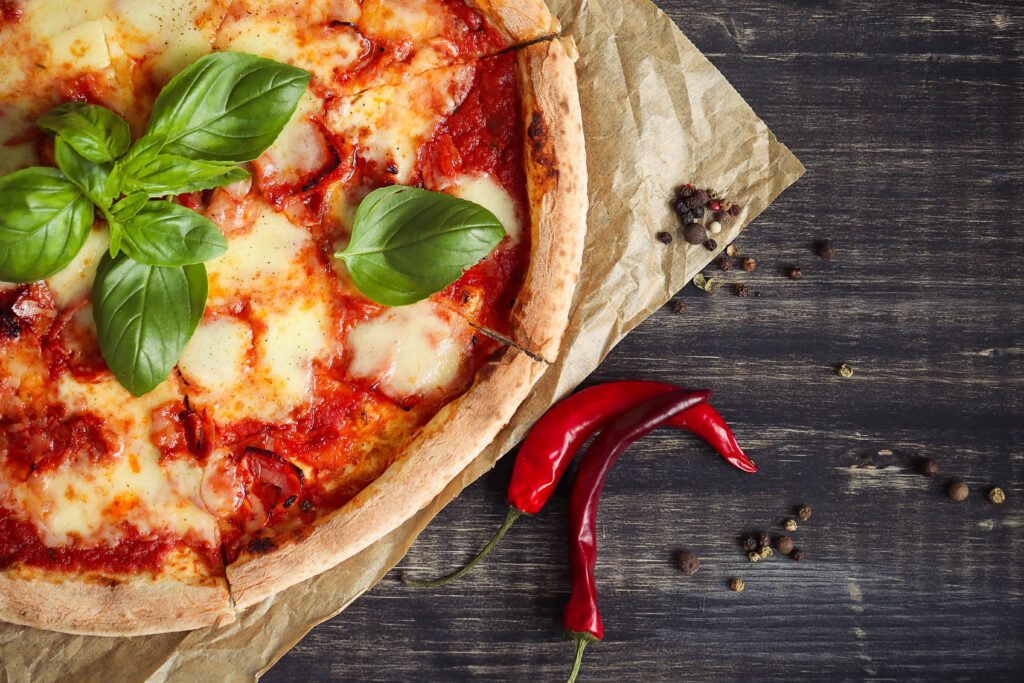 Length: 3 hours approximately.
Learn how to prepare and knead the classic handmade Neapolitan pizza dough, choosing up to 4 different toppings. Bake your pizza with us and then enjoy it while sitting in the vineyard with a glass of our rosé wine! The pizza class accommodates up to 12 people and is supervised by an experienced pizza chef.

Intimate Wedding & Renewal of Vows
Catering on site: max 30 pax
The Open Bar has got an initial plafond
Flower Decoration, Bouquet and Boutonniere, Symbolic Rite: to be defined according with the project
Photographer,Videoreporter: On Request
Make up and Hair: On Request
Musicians: On Request
Transfer and accomodation: On Request
Ask us for a quote, we will be happy to offer you customized solutions.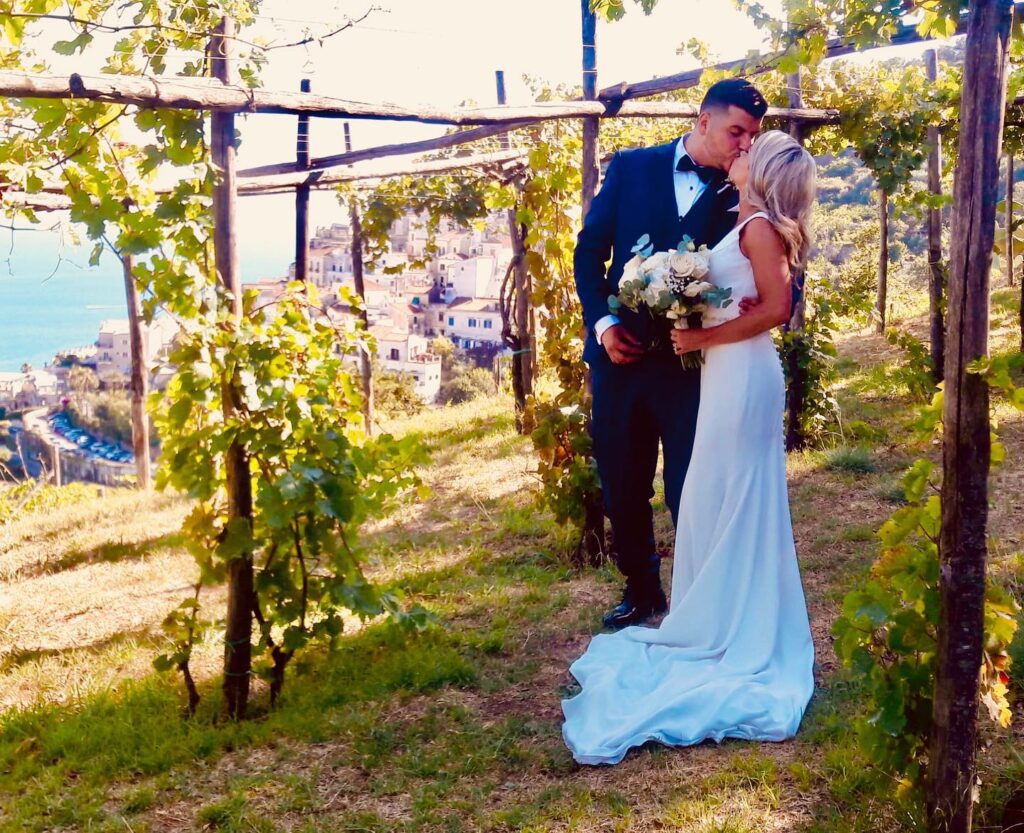 We strongly DON'T recommend driving to/from a wine tour & wine tasting;
The tour is strictly NOT SUITABLE FOR KIDS less than 15 years old.
Dress code: comfortable clothing is recommended: IT'S A WALKING TOUR.
Reservation is required; we can't accommodate walk-ins.
Let us know if you have food allergies / dietary requests.
The vineyard is in the Raito neighborhood of Vietri sul Mare. Our nearest train stations are Salerno and Vietri Sul Mare – we'd recommend booking a local taxi
We don't have a private parking. You can park your vehicle and then have a short walk, following the signs to the pedestrian entrance. This is where you will begin the tour.